Village Hall Facilities, Availability & Booking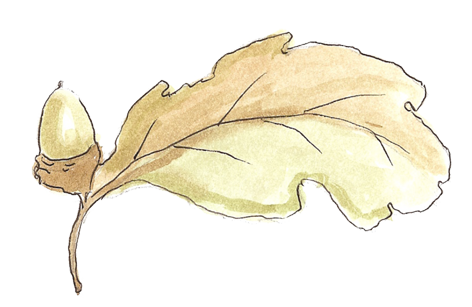 Location : Rowney Green Lane, Alvechurch B48 7QP – scroll down to see facilities
To make bookings, or to obtain further information, please contact the team via admin@rowneygreenvillagehall.org
A registered charity, its full name and bank account is "Rowney Green Peace Memorial Hall Reg Charity 52318″, marking Peace at the end of World War 2 in 1945
Booking Forms
Booking Agreement Form
Conditions of Hire
Letting Rates
Fire Instructions and Appliance Locations
Operating Instructions
Audio System
Drop-down Screen
Projector
Access Keys and Heating Cards
Your room key, accessible from the code-locked cabinet in the front porch, has a colour-coded heating card attached (Red-main hall, Yellow-meeting room, Green-social room). Inserting a card into the appropriate card reader, inside the premises, close to your room's entrance door, will permit you to boost the room temperature, adjustable on the thermostat inside the room, to a maximum of 21 deg C.
The code for the key cabinet will be given to you by the Booking Team
---
Please consider our neighbours:
Enjoy your party or music event but please keep windows and the fire escape door closed on the left side of the hall (looking from the main entrance)
Ensure all noise ends by 11.00pm then clear up before quietly leaving the building no later than midnight
Thank you
---
Facilities and Layout
Parking for 30 Cars
---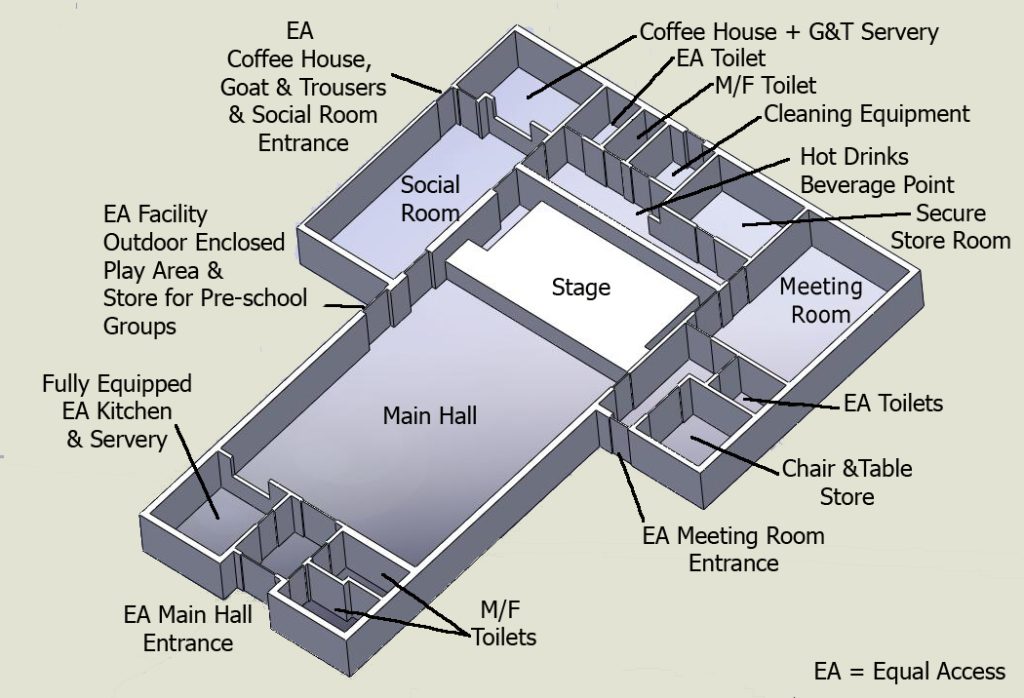 ---
3 Function Rooms – book separately or combined
Licensed to play live music and to serve alcohol – subject to terms and conditions Bookings for Minors' Events (under 21) can only be accepted on the following terms: The booking and on-site responsibility on the day of the event, must be made/taken by an adult living in Rowney Green.
For Private Bookings eg Parties for people of all ages: A deposit, paid in advance, will normally be required to cover potential breakages and any abnormal post-event cleaning.
Bookings from other than local residents will be accepted only at the discretion of The Trustees – please contact the Booking Team
Main Hall Specification
Solid Hardwood Suspended Floor – 12.5m x 9.5m
Overhead Fans for air movement
3.3m (11ft) working height available For inflatables, under the lights
Please no helium-filled balloons – strings become caught up in the overhead fans :
Licensed Maximum Capacity: 120 (including other 2 rooms)
Audio Visual System – commercial system includes microphone and input for either, CD, Smart phone, Tablet and laptop (see operating instruction links above)
Chairs and Tables – 100 Upholstered Chairs, 18 Tables 140cm x 60cm, 10 Tables 60 x 60cm – majority of chairs stored on bespoke trolleys, the balance are left assembled around the perimeter of the hall
Kitchen and Servery
Range Cooker, Fridge Freezer, Dish Washer, 90-cup Water Boiler Cups, Saucers, Plates and Cutlery Equal Access Kitchen Sink Baby Changing Facility NOTE: The kitchen is not licensed for preparation of food – only for maintaining and dispensing ready-prepared food
Stage
9.8m wide x 3.1m deep including wings
Theatre Facilities
The comprehensive theatre audio system and associated lighting are operated from a remote control room – available for use only by trained and approved personnel.
Groups using the stage for performances will need to book either the Meeting Room or the Social Room, or both, as a 'Green Room'. The remotely-controlled performance lighting and sound systems require skilled operation, therefore suited for use only by Regular Users and/or Community Groups, unless by special arrangement.
Meeting Room Specification
Floor Size 6.8m x 4.8m
Maximum Capacity: 20, Beverage Point – for preparation of hot and cold drinks, 20 Upholstered Chairs, 2.1m x 1m Table with Removable Top to reveal a 7ft Pool Table, Baby Changing Facility, TV Aerial, WiFi
Social Room (Goat and Trousers) Specification
Floor Size 9.1m x 3.8m
Maximum Capacity: 20, Beverage Point – for preparation of hot and cold drinks, 16 Slatted Chairs, 10 Director Chairs, 4 Round Tables, TV Aerial, WiFi.
The Social Room contains a locked kitchen for use only by The Goat and Trousers (Licensed Pop-up Village Pub and Coffee House), including certain Village Community Social Events
Access to the kitchen is not available to hirers of the Social Room
Baby Changing Facility – Not Available from the social room – only accessible from the main hall and meeting room