About our Village Hall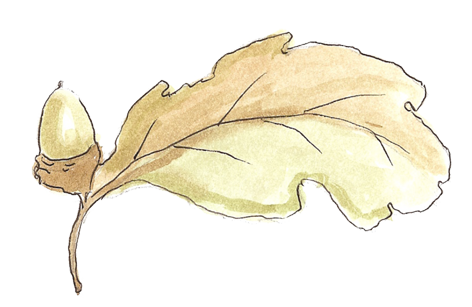 Rowney Green Village Hall began life in 1920 when after the First World War, Mr. Albert Wheeler had the great foresight to purchase for Rowney Green a second-hand Army Hut. It arrived at Alvechurch by rail from Barnes, Middlesex, and was transported from Alvechurch Station by horse and cart.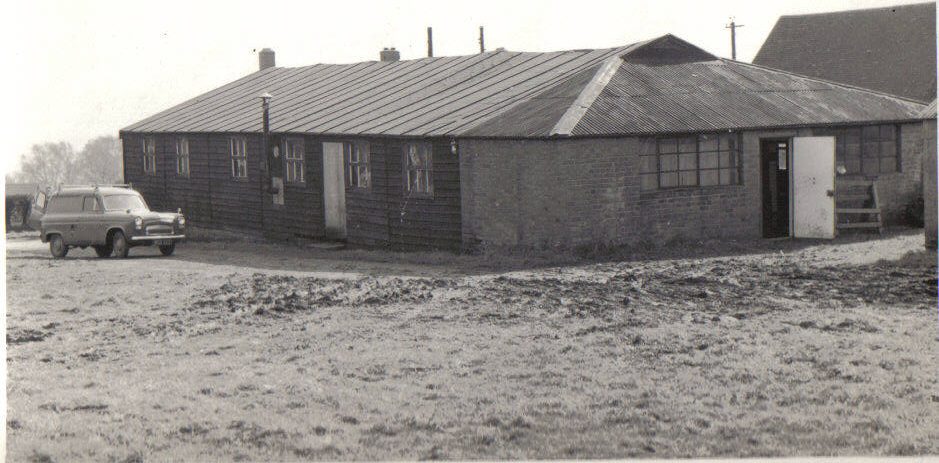 Known as "Rowney Green Peace Memorial Hall", it quickly became the focal point for life in the village with early groups including The Women's Institute ; Men's Club ; Children's Club ; Tennis Club ; British Legion ; Social Club ; Cricket Club ; Shakespearean Society.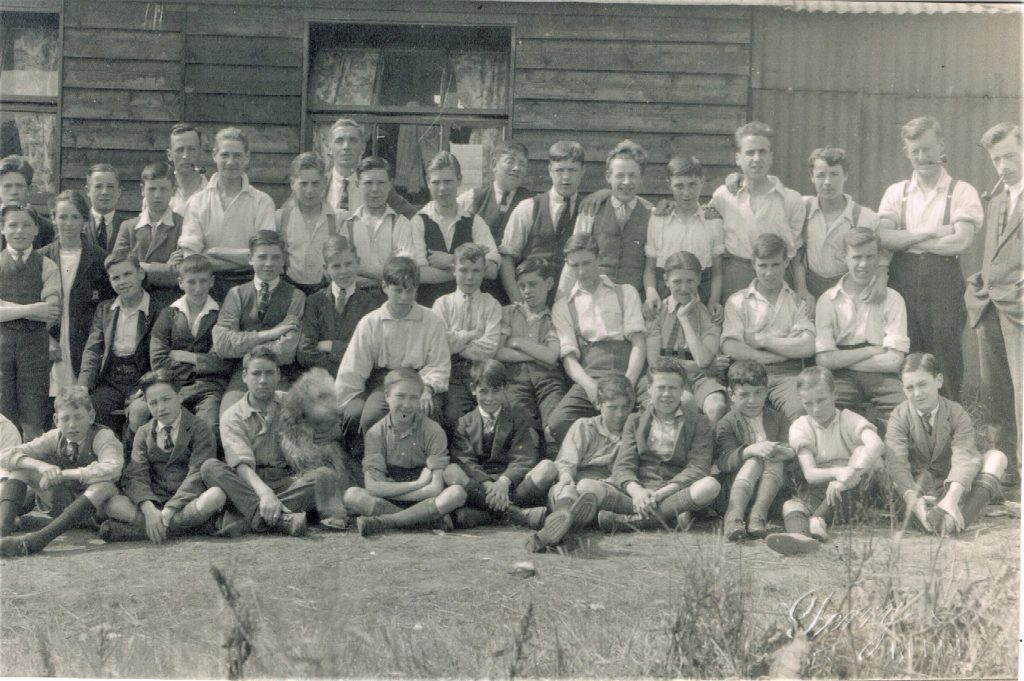 In 1945 fundraising was started to build a new village hall, but it took another 15 years before the new building was opened by Mr. Godfrey Baseley of the BBC in 1960. The new hall became the home for a further wide variety of groups including Circassian Circle ; Dancing club ; Handbell ringers ; Horticultural Society ; Rowney Green Players.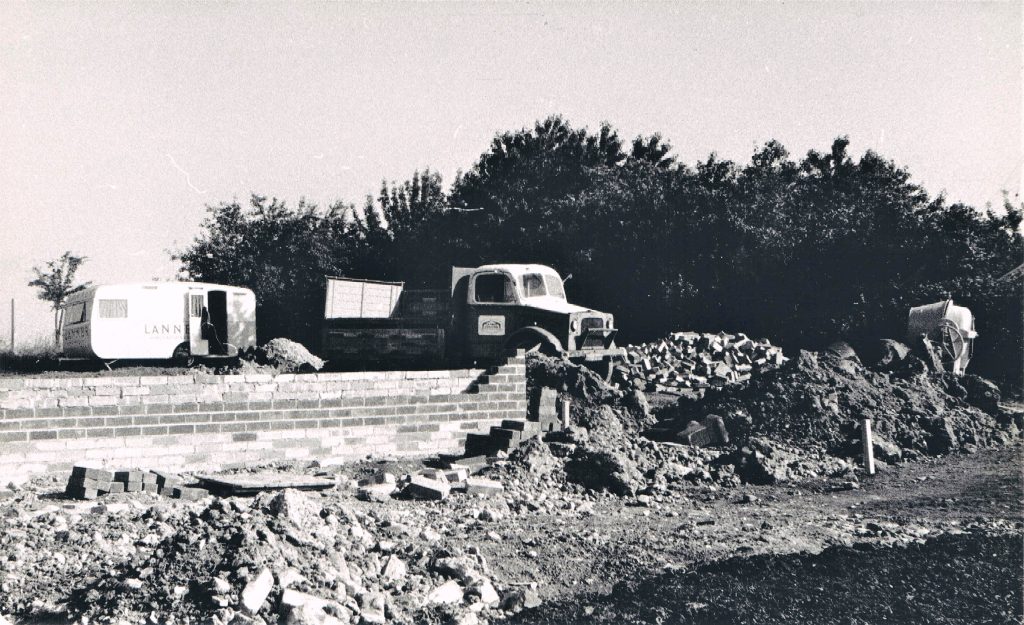 With the arrival of the new century the hall was in need of major refurbishment. With the help of large grants from The People's Millions, The Big Lottery and Welcome to Our Future, the hall was re-opened in 2010.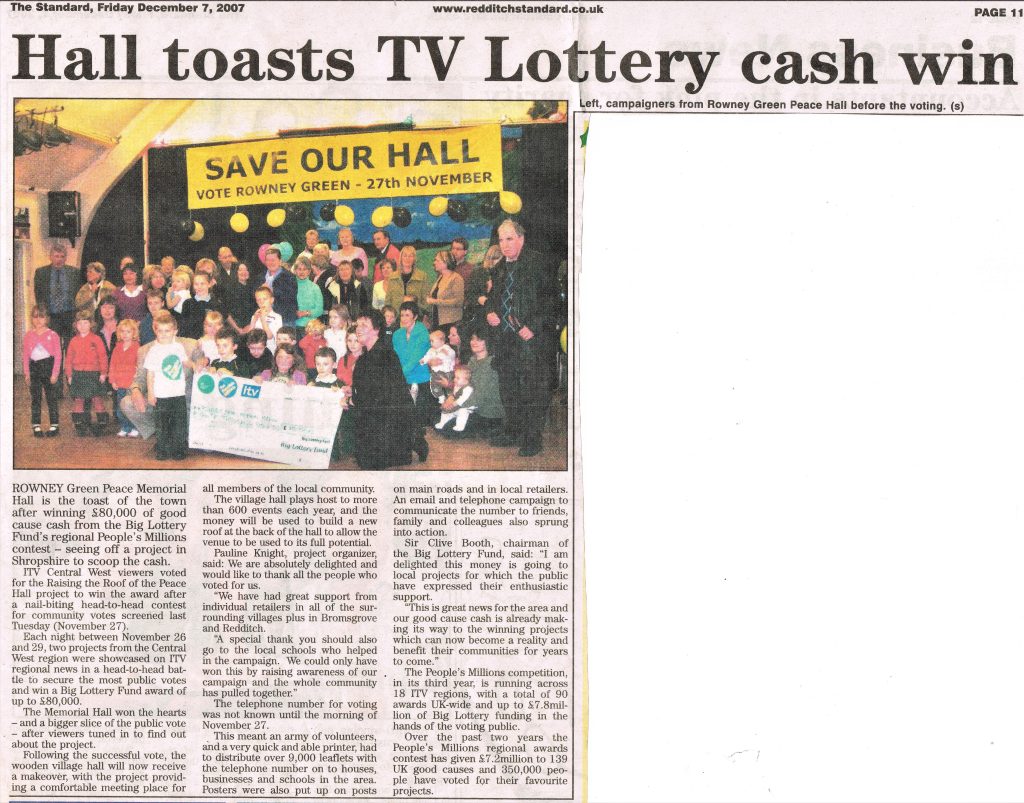 Jim's hopes for the refurbished hall became reality, with a new generation of villagers and young families bringing renewed energy and enthusiasm to the village.
A competent group of volunteers – engineers and technicians, take responsibility for upgrading the facility and for maintaining its fabric, making Rowney Green Village Hall a leader in its class. Have a look at our image gallery
Non-commercial and non-profit making Community Groups (typically run by and/or on behalf of RG Village Residents), qualify for a discounted rate by contributing to the running of The Village Hall. Each Community Group can nominate a representative to attend Village Hall Management Meetings.
---
This link will take you to a more detailed account of the early life of Rowney Green Peace Hall